What is a Beta?
A beta reader (or betareader, or beta) is a person who reads a work of fiction with a critical eye, with the aim of improving grammar, spelling, characterization, and general style of a story prior to its release to the general public. We recommend that some authors come here before submitting their piece of writing.
Maggie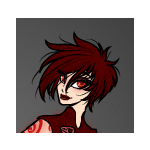 Name: Maggie.
FanFiction PenName: flamebeast
Experience: I  have beta'd my own, my sister's, and my peer's stories multiple times!
Summary: I like to Beta stories with interesting plots, and it's okay if you have lots of error and cliches. I want something fun to read and easy to work with. I must admit I'm not that good a shipper, but I can easily deal with any sort of story. I'm really good with grammar and my specialty is fantasy, but I'll work with anything.
Grade from customers: N/A
-EverybodyKnows-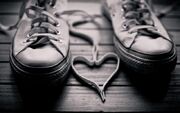 Name: Alexi
Fanfiction PenName: in-between-shades
Experience: I've been a beta reader on FFN for quite awhile and beta'd several different stories in various genres.
Summary: I typically prefer to beta stories with original plots that haven't been done too often before. I don't mind if your writing is cramped with spelling errors and discrepencies, as that is what I'm here to help you with! I pick out grammar / punctuation errors fairly easily, help with character developement, and also edit out and eliminate most cliches. The type of genre is pretty flexible for me as long as it's within my fandom range. I'd love to hear your ideas!
"Reserving judgements is a matter of infinite hope." - The  Great Gatsby by F. Scott Fitzgerald
Grade from customers: A+
Jazzie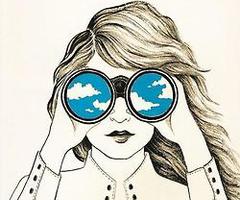 Name: Jazzie
FanFiction PenName: StupidlyGenius/NaturallylWritten
Experience: I've never officialy beta'd a story before. People will sometimes come to me and ask for help and I'll guide them through the process and make a edit here or there but I've never beta'd anyone's work besides my own and my partners.
Summary: I am more of someone who helps first-time writers. I'll tell you what's the bes books to read to get you in the mind set of writing, what websites to get on to help you write or to stop writers block. I'm more of someone who "teaches" people how to write more than how to edit. As I said before, I'm more for people who have never written before. I have a list of at least thirty plots and have read almost every cliche out there. If you are a writer who likes cliches I can help you add some twist to it so it's a little original. I don't prefer to use OC's but if you must, I'll help you construct the character so it at least sounds normal. Grammar, punctuation, and structure aren't very big deals for me. I would recommend Maggie for that. I'm about the overall wording. :)
Grade From Customers: N/A
Ad blocker interference detected!
Wikia is a free-to-use site that makes money from advertising. We have a modified experience for viewers using ad blockers

Wikia is not accessible if you've made further modifications. Remove the custom ad blocker rule(s) and the page will load as expected.