Welcome to the SpotLight Wiki
THE   WIKI   FOR   EVERYTHING   ABOUT   WRITING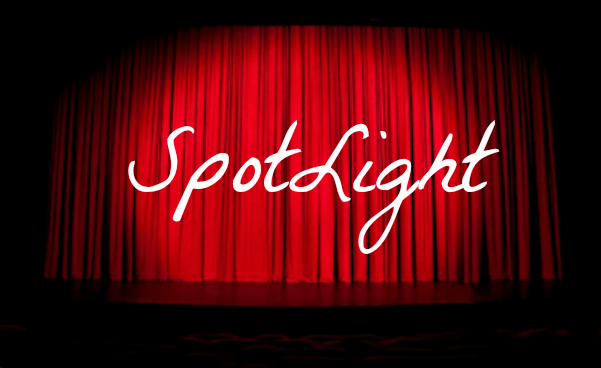 Today is the 26th, and currently there are 1,399 edits to this wiki.
Please read the rules before editing.
SpotLight is all about authors getting proper reviews and recognition for their Fanfiction stories! For those who don't know, we use this Wiki to promote FanFiction stories by reading them and giving a proper review. Good stories need to be recognized! If your story is accepted you will receive a banner a review on here and this wiki. You can submit stories here. For those who aren't quite ready to submit, we also have Betas for you! We also do things like Writer's Cafe, which is a writing prompt chat session, Paparazzi, which is a author interview, and lots of various contests. There are loads of ways to get involved with this wikia!
Staff
Feautured Review
Carousels by Eastern side sunsets
"I have a friend who once told me - love is like a carousel. You can't be afraid to grab for the brass ring, and if, by chance, the music does end, then you have to get off for the next person." / So he was gorgeous. And talented. And good looking. But if she'd already known that, hadn't she? The trouble was, she wasn't sure how to handle him. Not nearly as sure as she had to be. / AU
Kim Crawford is often described as a machine rather than a human because of her hard-working ethnics. She is determined to go somewhere successful in life, but first she just has to get there; starting off with promoting a skillfully talented and well-known XMA martial artist Jack Brewer - a dangerously attractice guy in which Kim isn't too keen on how to handle him. With complete opposite traits and personalities, Kim must learn to take the risk and take the chance to grasp the brass ring of the carousel, in some cases in which the music never stops flowing, and in others, they have no choice but let someone else have their turn.
A great beginning and deserves to become a multi-chapter. The mystery lurks beneath the printed black ink, many readers will get a kick of how amazing and complex the writing truly is. What great destiny is held between each chapter, your undivided attention will be set on "Carousels". A definite read, join the ride for what may become of this story.
Join the Chat>
Important News
Tell us who you want to see being interviewed in Paparazzi. Click me!
The Fairytale contest is now open, enter today!
Submit your stories here today for a chance to be featured on the homepage of the SpotLight Wikia.
Follow us on Twitter! SpotLight Wiki!
Writer's Cafe
Dates to be decided
Featured Poll
What is your favorite fanfiction category?
Ad blocker interference detected!
Wikia is a free-to-use site that makes money from advertising. We have a modified experience for viewers using ad blockers

Wikia is not accessible if you've made further modifications. Remove the custom ad blocker rule(s) and the page will load as expected.